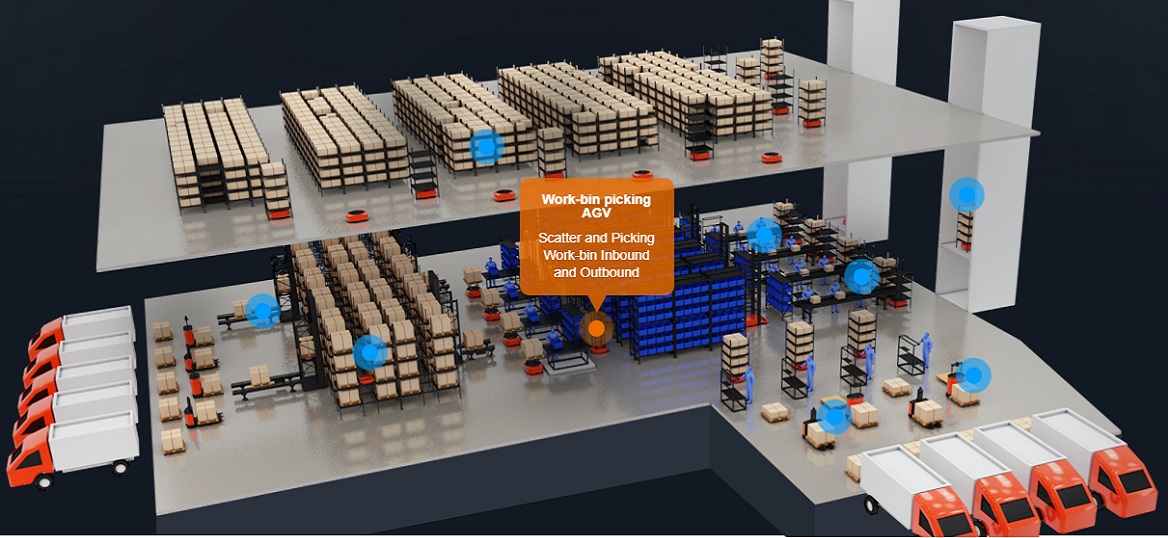 We specialize in making your operation easier and smarter with lesser resources, and yet higher outputs and greater values.
Bizpoint is a trusted partner with one of largest AGV solution provider in China - Quicktron. It is probably the first company in Singapore to have successully implemented and deployed smart logistics with one of the largest fleet of AGVs in any warehouse locally.
Beyond just being able to put these advanced robotics and artificial intelligence technologies on the ground to run around, is the painful and yet rewarding success we achieved to be able to help our customer integrate seamlessly to their Enterprise solutions.
The results from our successful deployment is amazing :
- 60-70% reduction in Manpower

- 100% accuracy in Picking

- 50-60% saving in electricity

- 40-60% reduction in storage space

- overall enhanced morale to employees
It is not surprisingly that one of our customers did it so well with warehouse automation that they were able to grow and expand their business. Today, they are a living testimony that the warehouse automation is one of the wisest move they had made, and it is one of the factors that contributed to them eventually being head-hunted and acquired by one of the largest MNC company. Hesitate no more! The 'New Normal' demands a whole new way of operation with greater autonomy and automation. We have a full spectrum of intelligent robots ready to help you take on the new challenges ahead.